Logistics is known as the process of coordinating and moving resources such as equipment, food, liquids, inventory, materials and people from a location to the storage of the desired destination. It was originally a military-based term used to describe how the military power obtained, stored, and transported equipment and supplies. In terms of supply chain and business, logistics is the management of the flow of products between the point of origin and the point of consumption in order to meet the needs of consumers or institutions. The logistics of said resources include the integration of production, packaging, storage, transportation, security, material handling and information flow. The different logistics categories are:
Third Party Logistics (3PL)
Fourth Party Logistics (4PL)
Inbound Logistics
Outbound Logistics
Reverse Logistics
Green Logistics
Construction Logistics
Digital Logistics
Military Logistics
Logistics Management
Logistics management focuses on the efficiency and effective management of day-to-day activities related to the production of the company's final goods and services. This type of management forms part of supply chain management and plans, implements and controls the efficient, effective forward and reverse flow and storage of goods. As mentioned, this process takes place between the point of origin and the point of consumption to meet the requirements set by the customers. The main purpose of logistics management is to allocate the right amount of resources or inputs at the right time. At the same time, while delivering to the right internal or external customer, it is to ensure that it reaches the designated place properly.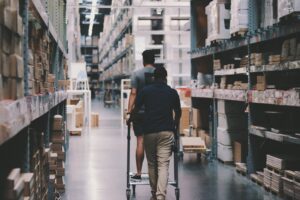 Supply Chain Procedures
Effective supply chain and logistics procedures are important as they reduce costs and maintain and increase productivity. Substandard logistics, on the other hand, results in late deliveries, failure to meet consumer needs, and ultimately the collapse of the business. Consumers are constantly demanding better service, and this has driven supply chain role players to aim to provide fast, accurate and quality service. Logistics management is responsible for realizing this purpose and ensuring customer satisfaction. Logistics management is also crucial to building visibility into any company's supply chain. Because historical data is analyzed and the movement of goods is tracked in real time by advanced transport management systems (TMS), logistics uses this information for process optimization and avoiding potential disruptions. Additionally, supply chain visibility lays the groundwork for significant cost savings in operations. Proper logistics management procedures increase revenue and give businesses control over inbound freight. It also allows for the organization of reverse flow of goods, keeping inventory at optimum levels, and using freight movements in appropriate modes of transport. All of these factors contribute to reducing costs.
Transformation of Logistics Management
The concept of business logistics is said to have evolved since the 1960s. As the need to supply materials and resources to companies has grown over the years, so has the global expansion of supply chains, with specialists growing in their niche and skills. The complexity of logistics processes advancing in the modern era has inspired the creation of logistics management software and launched businesses focused solely on accelerating the movement of resources along the supply chain. Manufacturing companies have even reached a point where they choose to outsource logistics management to specialists. An area dominated by Third Party Logistics (3PLs) providers is becoming increasingly popular in logistics. In addition, the logistics and supply chain industry, which is in the middle of the digital age, has caught up with internal and external processes in the way of digitization and has taken great steps.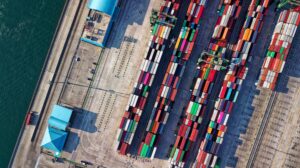 The State of Today's Competitive Supply Chain
Digital, Smaller and More Flexible article, 90% of supply chain execution spending by 2020 will support logistics digital applications and software. The IoT has already begun to allow companies to digitally connect physical assets and connect every part of the product lifestyle by enabling data flow along the value chain. Digitized supply chains also provided insight and transparency into the logistics process where customers were allowed to receive feedback on their transactions. Now every user feels in control of the process that ultimately leads to consumer satisfaction; A factor that every business has to deal with. The technology has offered numerous benefits and opportunities when it comes to the supply chain and logistics space, including advanced data analytics, ease of scalability, data security, cost savings, integration of multiple platforms, real-time monitoring and automated procedures. When talking about logistics management joining forces with technology, software leads the conversation because logistics processes cannot be highly optimized without appropriate software systems. Logistics Management Software aims to plan, implement and control the flow and storage of goods, services and related information. Automation optimizes this process, allowing for greater results through increased visibility, communication and process efficiencies.
Different Types of Logistics Management
Logistics management is a management discipline that covers all processes from the supply of products to their delivery to the customer. The different methods can be listed as follows:
Supply
Procurement management deals with the planning and coordination of materials needed at a particular place at a particular time to support production or activity. Procurement logistics should have the transportation and storage of materials along with existing plans to assess the level of supply at different stages of the process; making sure that the material flow is appropriate for the need.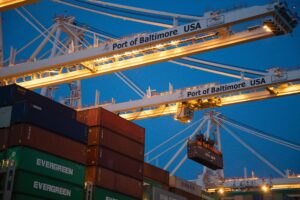 Distribution
Distribution is about managing how a sourced and stored material is then sent to where it is needed. The process includes regulating material movement (loading, unloading and shipping), inventory tracking, and handling responsibility (noting how and by whom material is used).
Production
This type of logistics management oversees the stages of combining distributed materials into a product. This may require the coordination of a manufacturing or assembly process and, in applications such as military manufacturing, the logistics of the coordination area and production areas. In construction, production logistics will include staging the material to coordinate with the construction phase that is taking place.
Reverse Logistics
Reverse logistics management deals with the recall of materials and materials from a production assembly process. For example, in the logistics management of a construction project, reverse logistics plans to remove excess material and reabsorb material into a stock source.