Running an e-commerce business is complex, especially when you have to manage logistics for an increasing number of orders and staff. Shipping prices change, new software arrives, and customers start demanding two-day delivery on everything. At the same time, you need to know your logistics costs so you can charge the right amount to keep the lights on and keep the packages flowing. We're going to look at some of the most common logistics costs and a few things you pay for but might not consider including. It should give you a better understanding of expenses and revenue opportunities and help you determine whether you're expanding your space or benefiting from a fulfillment partner.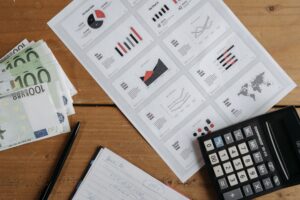 Common Cost Categories
There are seven basic categories that will cover most e-commerce businesses. They'll help you get started with building your complete list. This means starting with the inventory you get from manufacturers or wholesalers and working your way through delivery and final support to customers.
Incoming Goods and Receiving
First on our list are the costs you incur when buying inventory from your supplier. You can buy directly from a manufacturer or buy from a wholesaler and have them fill your inventory. Or if you're making the products yourself, you'll probably have the raw materials shipped to you on a regular basis. These inbound shipments make up your inbound logistics costs. There are fees associated with each step of the inbound process and are generally relatively easy to calculate:
Transport: The cost you pay for someone to send you products or supplies. This should be in freight volumes whenever possible to reduce your costs.
Incoming labor: Fees you pay your team to receive goods, check orders for accuracy or damage, and place products on the appropriate shelves.
Extra outsourcing: If you outsource these activities, you may incur some additional costs, such as a standard fee based on the number of SKUs or the quantity of each product. If you outsource, verify that you save enough on shipping and labor to account for these charges.
Inventory Storage
When goods arrive at a warehouse, they tend to stay there for a while. So you will have several different costs associated with storage. These are the overheads associated with any storage. The main difference with outsourcing is that you pay a certain rate of fee based on the products and cover a fraction of some of the larger costs you would normally incur, such as electricity, security, and building maintenance. Many of the common logistics costs associated with storage include:
The Building Itself
If you own or lease a warehouse, you are entitled to a lease or commercial mortgage.
Government Policy
Warehouses need their own systems to keep the building and the inventory inside safe and sound. This means electricity, HVAC and water/sewage costs. If you have advanced needs such as cold storage, you may also have to pay for heavy-duty systems. In the modern world, utilities also include security systems and tracking systems to protect people and property, and Internet access to support your order management software.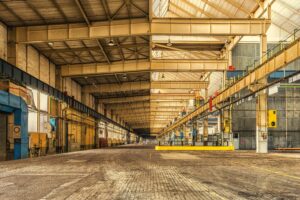 Safety Equipment
Depending on your location, your warehouse will have special requirements for fire and other safety. Not only do these systems have costs to install and maintain, but many municipalities require you to test the systems regularly. Count all these costs.
Backups
A reliable repository has multiple backup systems each month, which will incur additional costs. You may need on-site generators, local storage for data, or even a small storage location for urgent order management.
Shelves
Look at the cost of installing your shelves and the maintenance you need to do, including cleaning the shelves regularly. Catch that and consider spreading the installation and replacement costs over a 12-month period, especially in terms of calculations, to understand what you might be paying each month. As warehouses grow, many of these costs scale up accordingly. This can sometimes make it difficult for a company to migrate to a new location once it has overrun a warehouse. Moving from small to medium needs is one of the most common places to consider outsourcing for an eCommerce company. If you outsource, learn about storage cost calculations and requirements.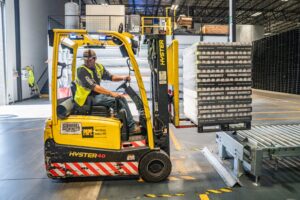 You may have to maintain a certain level of inventory in a warehouse and pay for that physical space. This should give you a basis for cost estimates. However, some 3PLs charge additional fees for large or heavy items if they are not standard inventory types.
Select and Pack Actions
Pick and pack operations are where your teams fulfill the orders your warehouse receives. Order management or warehouse management tools create lists for orders, and each picker goes and picks up the product in their order. After everything is picked up from where it is, a complete order is taken to a packing station where all items are assembled and ready for shipment. This includes putting everything in boxes, adding filler and other materials to secure the products, tape the box and attach shipping labels. Depending on the size of your warehouse, you may also need someone to specifically set up a pickup request for your chosen carrier(s) or pick up packages for shipment to a carrier's retail location.
Order Fulfillment and Shipping
To calculate these costs, you need to track your shipping for each order. Determine which carrier, speed, and final price are used for everything out the door. Regardless of whether you charge customers for shipping or not, it's a smart idea to keep track of the entire cost to help you understand your shipping prices. Over time, this will hopefully drop per order as you grow or can better match speed and pricing with carrier options.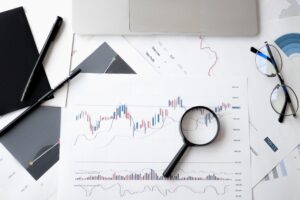 Returns and Exchanges
The fact that your products are on the market does not mean that these logistics costs are eliminated. You could potentially end up with more, and that means you'll have to fill the margins a little bit if people are sending returns or asking for a replacement. Returns are just a fact of e-commerce, but calculating their cost can be a little tricky. Depending on your products and returns policy, and the average number of returns you make, costs can run the gamut.
Software and Support
Logistics costs will include your monthly subscription pricing for your warehouse, shipping and order management software. See monthly subscription fees that cover what you use to manage orders and send instructions to pickers and packers. Automated printers, carrier selection tools, and everything else you use come with regular fees.
Equipment, Consumables and Maintenance
Almost every step discussed above requires some type of equipment or material. Shelves will need boxes to store goods. A forklift may be required for safe handling of crates. Inbound crews need gloves and a utility knife to handle freight shipments. Pickers need baskets and mobile scanning devices to keep orders accurate and ensure they are complete. Then you move on to packers with a high need for materials and supplies. Each one needs boxes, tape and padding to protect your shipments. In most cases, you need to have multiple options so that you can keep orders as small as possible. These stations will have printers for shipping labels and potentially other printers for sheets, promotional items and coupons you've included in your latest marketing campaign.