Customer experience and the success of your business depend heavily on your logistics processes, especially if your business involves the physical movement of tangible products and goods. Logistics management can be the most tedious and challenging part of any job, but if done right it can be rewarding and make productivity quite accessible. As with anything in running a business, careful planning is required. Useful tools, skilled staff, and a seamless system come together to aid effective implementation on a consistent basis. Many factors have an impact on how well your logistics management performs, but there are many ways to increase efficiency in logistics management. You just need to know where to look for what you need and how to get them. Here are 6 ways to increase efficiency in logistics management.
Benefits of Efficient Logistics
The efficiency of logistics affects more than just supply and demand. If you take a closer look, you will see that many things going on in your business are a direct result of your efficient logistics management. These are some of the following:
Loyal Customers
Efficient logistics management ensures the reliability of your company's shipping and delivery time frame. This consistency and reliability is not only pleasing to customers and buyers, it also impresses and inspires them to come back.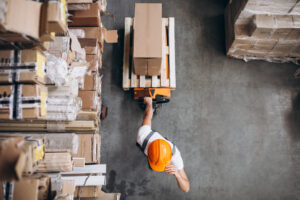 Referred Customers
Nothing gets a better business name than word of mouth. If you have happy customers, you can be sure that they will talk about why and what makes them happy in your business and encourage more people to try your company.
Happy Employees
With efficiency in logistics management and well-maintained workflow, your employees will be less stressed, more satisfied with their work, and more willing to provide optimum customer service.
Good Workflow
Proper logistics management reduces errors, protects the integrity of your company, and protects your business from stock-holding challenges that can harm your daily operations.
Monetary Savings
Errors, delays and non-compliances cost money, no matter the size, and that's money you can spend on more valuable things like employee incentives or infrastructure improvements.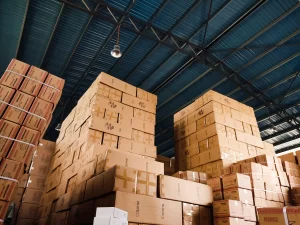 Improved Marketability
If you are successful in logistics management, it is inevitable that you will be recognized for it. Very soon, your business will be known for consistently delivering quality products or excellent services, thereby increasing your business's profitability and marketability. There are many more benefits your business can benefit from efficient logistics. If you are wondering how and where to start, here are 6 ways to increase efficiency in logistics management that will help you:
Comprehensive and Careful Planning
Even if you want to enter the war with flaming weapons, you can only win the war with the right planning. Finding your roadmap to success and being able to anticipate obstacles, challenges and derailments is key to getting started with efficient logistics management. You need to come up with a comprehensive plan that addresses details including:
The product or service you are transporting.
Potential problems such as lack of transportation, non-working holidays or staff shortages.
Internal problems.
Unreliable shipping partners.
Wrong inventory.
During the planning phase, you should lock onto:
Material purchases.
Reliable supply chain.
Safe and secure storage of products or services.
Realistic delivery time.
Knowing what is required of you, being able to anticipate potential problems, and securing the supply chain for your product or service allows you to have an effective logistics management plan.
Better Management Overall
Efficiency in logistics management involves staying on top of everything, whether it's procurement, personnel, transportation or something else entirely. Contingency plans should be in place in anticipation of problems arising here and there. You can't afford to be caught unwittingly, so it's better to be prepared for anything. Is this possible? We can definitely say it is possible.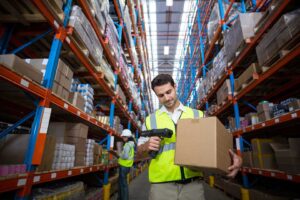 Inventory and Stock Management
Think of it this way: You don't know how many customers you can appeal to until you know how much stock you still have. Part of effective logistics management is being able to see trends in your target market's demand so you can deliver flawlessly. You should be able to view reports on how stocks are depleted as they arrive, so you can make adjustments if needed. Consider hiring an inventory clerk or stock keeping manager to help you keep track of how your stocks are coming in and out. You need someone who knows how to prepare a comprehensive report that is also easy to understand to assist with your day-to-day operations. There is nothing worse than apologizing for overselling your products and asking paying customers to wait for their order.
Complete and Open Communication
For a machine to function properly, it must be well lubricated and the oil must be able to flow freely within the machine in question. Likewise, your company and your stocks act in line with the needs of your customers. Nothing improves efficiency in logistics management better than good communication. This includes communication with your customers and  suppliers, contractors and direct employees. If you miss a link in the chain, it will break.
Route Management
Route management goes beyond finding shortcuts to shorten shipping time and shorten delivery ETAs. More and more consumers are realizing the meaning of carbon footprint and greening. It is up to you to pay attention and make the necessary adjustments to show everyone that you are socially conscious and responsible in business life, as well as an effective logistics management. Make room in your plan for route management to plan two or more tracks from one point to another when a direction is inaccessible. Being diligent in this way will help you reduce your fuel consumption as well as shorten your delivery time to further impress your customers and customers. Another advantage is that you will be helping the environment in your own little way.
Modernize, Automate and Integrate
Take a step back and look at your current processes, tools and workflows.
Is it time to modernize some things?
Is it time to get rid of old tools and bring in new ones?
Are there any other apps or software you would like to use that would be helpful?
Every day there are new innovations that will increase the efficiency of the logistics, transport and warehousing industry, and you can take these innovations to help your business.