Minivan transportation provides an effective solution to meet transportation needs by offering comfort, efficiency, and cost-effectiveness to its users. Minivan transportation has become particularly attractive for both individuals and businesses in today's modern world. This versatile mode of transportation stands out with its ability to adapt to various needs. Minivans, which are equally suitable for local transportation, are also successfully used in international transportation. In this article, we will take a closer look at the key advantages and wide-ranging applications of minivan transportation. Minivans serve as a bridge between compact and mid-sized vehicles. They typically have seating capacity for 7 to 9 passengers and also offer cargo-carrying capabilities. The availability of minivans in different sizes and models provides various options to cater to different needs. Therefore, they are considered an ideal means of transportation for families, businesses, and groups.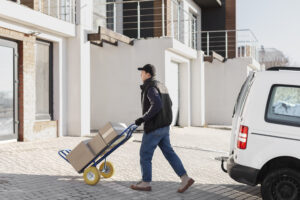 Advantages of Minivan Transportation
Practicality:
Minivans are highly practical options for both urban and intercity transportation. Their smaller size allows for easy maneuverability in narrow streets and provides greater flexibility in parking.
High Capacity:
Minivans are an excellent solution for transporting large families, workgroups, or bulky items. They can be used for various purposes, such as holiday trips, business travel, or home relocation.
Cost-Effectiveness:
Fuel efficiency and low operating costs make minivans an economical choice. Both fuel consumption and insurance costs are generally lower.
Variety of Models:
There are many different minivan models available in the market. This allows users to choose the vehicle that best suits their needs, with some models equipped with luxury features while others are more affordable with basic features.
International Transportation:
Minivans are also an excellent choice for international transportation. Especially for small groups or businesses, they are suitable for conducting business across borders in different countries. Minivan transportation can be used across a wide range of scenarios. Families may opt for minivans for holiday trips or daily activities. Businesses can utilize minivans for meeting customer transportation needs or distributing materials. Additionally, in international transportation, minivans play an essential role in facilitating cross-border trade and logistics operations. In conclusion, minivan transportation offers a practical and economical option with a range of advantages and applications. It serves as an ideal means of transportation for families, businesses, and travelers. The use of minivans in various fields, including international transportation, is on the rise and is likely to become even more popular in the future. Minivans provide users with comfort, efficiency, and cost-effectiveness to meet their transportation needs.