WordPress was not originally designed to create eCommerce stores. It was conceived as a Content Management System for websites. This is where WooCommerce comes in to help you create an eCommerce store in WordPress. WooCommerce is a plugin that can turn a WordPress website into a professional e-commerce store. It is the most popular eCommerce solution for WordPress and possibly the most feature-rich eCommerce plugin available. The plugin is pretty simple to set up as it walks you through most of the process. However, WordPress beginners may need help with shipping settings, payment processors, and other details. Installing and configuring WooCommerce properly will save you a lot of troubleshooting in the future. In order to promote your products and generate income, you must set up your store correctly the first time.
What is WooCommerce?
WooThemes first launched WooCommerce in 2011. In 2015, WordPress creator Automattic bought it. Since then, WooThemes has become WooCommerce, more features have been added and the plugin has become a giant among online stores. This plugin is very powerful and flexible. You can sell almost anything with it. WooCommerce is ideal if you want to:
Take Full Control Over Your Online Store
On some proprietary platforms, you have limited options for changing the code. For example, additional tags in the header. WooCommerce allows you to organize, customize and manage everything.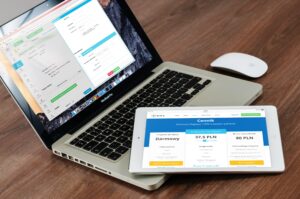 Have an Online Store Hosting Blog Pages
WordPress offers the world's best blog editor. You can create other pages besides your store.
I Don't Want To Pay Monthly Subscriptions Or Commissions
Store owners have to pay commissions on proprietary platforms like Shopify. WooCommerce is free.
Start Small and Build an Online Store That Can Grow in the Future
WooCommerce allows you to create both simple and complex stores. You can have payment management tools like Amazon Payments or implement SSL for better performance.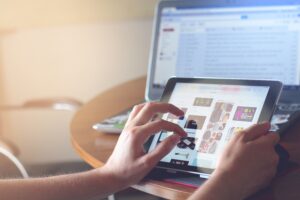 Is WooCommerce Free to Use?
WooCommerce is an open source plugin that turns WordPress websites into online stores. It is free to download and use on any WordPress website. There are premium add-ons but they are completely optional. Running your online store is not free. You will need to pay for the domain name and hosting to run it. You also need to factor in branding, marketing and advertising costs. However, with WooCommerce, you can create an eCommerce site cheaply compared to other platforms.
How to Install WooCommerce?
Setting up WooCommerce is simple. The plugin comes with a setup wizard that guides you through the basics to get you started. Let's take the setup, just in case. Here is an overview of the steps you need to follow:
Install WooCommerce
If you are setting up an online store for the first time, we recommend that you start by installing WordPress with a default theme and no plugins. This will minimize the possibility of compatibility issues with WooCommerce in the long run. The first thing you need to do is install the WooCommerce plugin. It can be installed for free from the WordPress repository or installed directly on your WordPress site. To download directly to your site, access your WordPress dashboard, go to the Plugins tab and select Add New. Add the keyword "WooCommerce" to the search bar. Click Install Now when the add-on appears. Click the Activate button when ready. Once the process is complete, WooCommerce will launch the configuration wizard.
Access the Setup Wizard
The wizard will help you set up your store's basic settings. Let the wizard be your guide. It's optional, but we recommend following these first steps to configure important settings in your store. You are prompted to enter some basic information. This information includes your store's address, your country, and whether you're setting up for a customer. You should note that everything you set in the wizard can be changed later, if needed, on the WooCommerce settings page.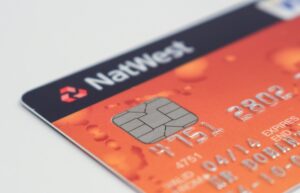 Set Up Payments
After adding all your products, go back to the Home Page from the WooCommerce plugin. Click on the Set up payments section here. WooCommerce supports many payment gateways. Choose the perfect one for you.
How Difficult Is WooCommerce To Set Up?
WooCommerce is relatively easy to set up. With this tutorial you can do it in just a few minutes. All you have to do is download WooCommerce and add the necessary information about your store, products, shipping details, payments and you are ready.
Where is the WooCommerce Setup Wizard?
As soon as you complete the installation, the WooCommerce setup wizard opens. You can also go to any of the WooCommerce pages in WordPress Admin, select "Help" in the upper right corner and select the "Installation Wizard" tab.
Do You Need WordPress For WooCommerce?
Yes, you need WordPress for WooCommerce. It is a plugin that requires the framework provided by WordPress to work.
What Are WooCommerce Alternatives?
There are many WooCommerce alternatives available. These usually come with everything you need to create an online store. You can try SureCart because it's easy to learn and maintain, customize and scale your eCommerce store without having to know code.
Is Shopify Better Than WooCommerce?
No, Shopify is not better than WooCommerce. Shopify and WooCommerce are leading platforms, each with pros and cons.
Is WooCommerce Difficult?
Using WooCommerce is not difficult, but you will need to customize and configure WooCommerce to use it. You can also use SureCart as it simplifies the WooCommerce setup and helps boost your online store.
How Many Products Can WooCommerce Process?
WooCommerce can handle an unlimited number of products. You can add an infinite number of products without sacrificing the performance of your store.